The Business of Luxury Design (BOLD) Summit to host exclusive BOLD Designer Showcase highlighting products from acclaimed designers
The BOLD Summit, the premier business conference for principal designers, will host an exclusive designer showcase featuring products from luxury interior designers throughout the three-day event. The BOLD Product Showcase provides an opportunity for attending designers to display their unique products to the design community as well as gain national media exposure.
The BOLD Designer Showcase is set to feature design industry products from highly talented designers such as, Michelle Workman, Jillian O'Neill, Liz Carroll, Marlene Holmquist, Susan Winchester and Deborah Main.
"The BOLD Designer Product Showcase is one of my favorite elements of the BOLD Summit because it allows some of our attendees to showcase their talent and passion in a new way. It is an added benefit of being an attendee and allows us to shine a light on the product side of their business." states Julia Molloy, Founder of BOLD Summit and Julia Molloy Consulting. "Whether it be furniture, a fabric line or home décor, the showcase gives our attendees a unique opportunity to get their products fantastic exposure not only within the design community but in the media as well."
About the "Featured" Designers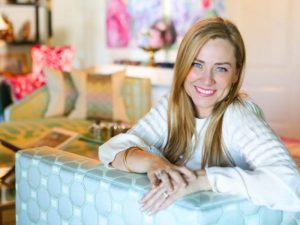 Michelle Workman
As one of America's most sought-after interior designers, Michelle Workman designs high-end residential and commercial spaces from West Coast to East Coast. Touted as "Showbiz Royalty" by Variety Magazine, Michelle possesses an esteemed and influential client roster ranging from Emmy Award winning producers and actors to Silicon Valley executives and entrepreneurs to Manhattan philanthropists. Recently Michelle has begun licensing and currently has two collections launched with more on the horizon. Her breathtaking trim line has taken the design community by storm and is as unique as it is brilliant.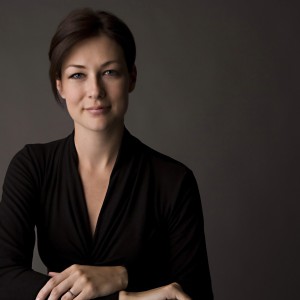 Jillian O'Neill
Jillian O'Neill of Jillian O'Neill Interior Design specializes in working on modern and luxurious yet livable residential spaces. With a discerning eye for fresh and timeless furnishings and a love for color, texture and functionality, Jillian's work has been featured in various publications including Elle Décor, Modern Luxury, Luxe Interiors and many more. Jillian now brings her beloved signature aesthetic to her luxury line of furnishings that debuted in 2017. Her signature pieces have sleek and sensual lines with rich materials and tones evoking a beautifully modern feel.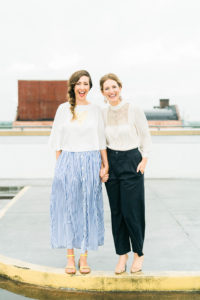 Liz Carroll and Charlotte Lucas
Interior Designer, Liz Carroll, of Liz Carroll Interiors, and her sister, Charlotte Lucas, of Charlotte Lucas Interior Design, have teamed up to create House of Harris, a fabric and wallpaper line launching in the Fall of 2017.  Both sisters lead their own high-end interior design firms in North Carolina and have become highly sought after with projects spanning the Southeast.  Now pairing up as sisters to create a unique product line is a natural next step in their evolution.  House of Harris has received early accolades having been featured in Vogue and Veranda.  Their whimsical patterns and vibrant colors with a decidedly modern flair have made quite a splash in their debut collection.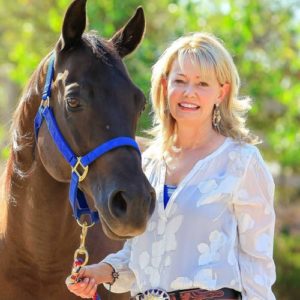 Marlene Holmquist, "The Cowgirl Designer"
With decades of experience in the art and design industries, Marlene Holmquist of Luxury Ranch Interior Design specializes in new construction and remodels for ranches and luxury homes. Marlene brings her refreshing signature style of "Contemporary Western Design" to homes from contemporary to cowboy. A true cowgirl in every sense of the word, Marlene easily blends authentic cowboy tradition, modern design and contemporary materials to create the ultimate in exclusive equestrian and ranch furnishings. Each is an artistic expression based on horses and ranch life and make for the perfect statement piece in any sophisticated project. Marlene will also be showcasing limited edition and one of a kind leather "art" pillows, along with equine-inspired jewelry designs.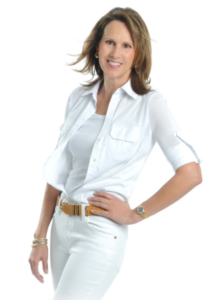 Susan Winchester
Susan Winchester has successfully combined two of her passions, a love of boating and beautiful design into a thriving business creating luxury yacht and home interiors. Having traveled thousands of nautical miles, Susan understands the need for functionality on even the largest yacht, believing that our living spaces have a very real impact on our personal lives. Her luxury outdoor décor line, WaterHaus is the ultimate in true performance, created to withstand the might of the sun and the majesty of the water while embodying all of the elements of refined décor. WaterHaus is a brand where luxury meets water.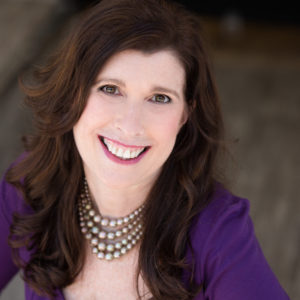 Deborah Main
Product Designer, Deborah Main of Deborah Main Designs attributes her work and design inspiration to fashion, nature art and her love for travel. Specializing in luxury artisan pillows with new and vintage textiles, Deborah's designs express her passion for color and texture. Her attention to detail demonstrates an appreciation for beauty and quality craftsmanship. Known affectionately as "The Pillow Goddess," Deborah has been nationally recognized as a Martha Stewart American Made Award finalist and locally as a three-time winner of Best Home Accessories Designer for Austin, Texas Fashion Week.