Discover Cambria Quartz – BOLD Summit's Exclusive Surfacing Sponsor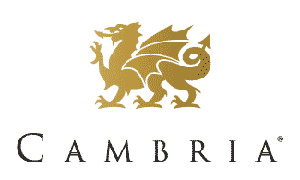 Cambria offers the most innovative and expansive design palette, lifetime durability, certified sustainability and customized luxury.
BOLD Summit is excited to announce Cambria, the only family-owned, American-made quartz company, as this year's exclusive surfacing sponsor at the 2017 BOLD Summit Event!
Cambria is handcrafted from start to finish for the absolute highest quality, made of pure, natural quartz, one of the hardest and most durable minerals on Earth. Cambria designs are 100% nonporous, scratch and stain resistant, and completely maintenance-free, never needing sealing, polishing or reconditioning – for a lifetime of beautiful design and function.
A leader in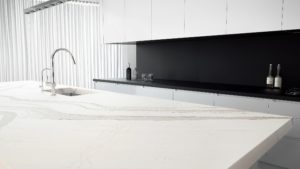 design and innovation, Cambria offers 140+ quartz designs to choose from with a wide range of color, tone and movement, including the NEW black-and-white marbled Rosedale™ and Rose Bay™, the evocative and bold turquoise Skye™, and stunning marble alternatives like the new Clareanne™ and Annicca™.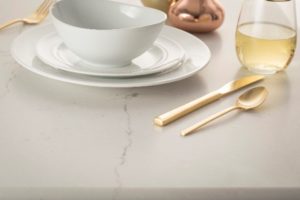 The latest advancement, NEW Cambria Matte™ offers a first-of-its-kind low-sheen finish featuring the same uncompromised quality and performance benefits that professionals and homeowners have come to trust from Cambria.
Available in all designs, the new Cambria Matte™ finish provides even more customization options for home and commercial countertops, vanities, backsplashes, flooring, and more.