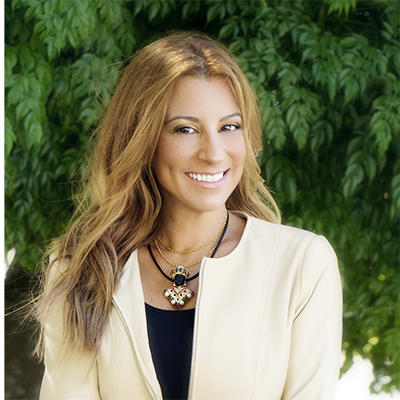 Janet Morais
Speaker Koket -Love Happens
(703) 369.3324
info@bykoket.com
Biography
Noted for her dramatic and edgy design aesthetic, enticing personality and strong love affair with life, Janet Morais is the founder, CEO and driving force behind the world-renowned and seductive home décor brand KOKET and the brand agency DeMorais International.
Born in New York and raised between Europe and North America, Janet has a deep familiarity with both European and American culture which she continues to nurture today as she splits her time between the two continents. This global perspective and her multilingual command of four languages have uniquely positioned her at the center of the rapidly evolving international luxury brand market.
Janet's obsession with Paris, design and fashion led her to move to the captivating city of all things glamour. While living in Paris she immersed herself in the refined Parisian world and developed a highly trained eye for haute taste, a dead-on instinct for trends to come and a flair for seeing what people want.
The desire to create DeMorais International and then KOKET stemmed not only from Janet's devotion to interior design and passion for beautiful home décor products, but also the constant challenge of finding décor pieces that truly spoke to her.
DeMorais International was born as a result of Janet's sourcing frustrations. As a product editor and branding agency with exclusive rights to the US distribution of an elite selection of exquisite international home décor brands, DeMorais International strives to be the go-to source for all design projects by offering distinguished home decor with extensive bespoke services while overcoming language barriers and import logistics for its trade clients.
Through her interior design firm and brand agency Janet developed a loyal design following which gave her the confidence to create the ultimate expression of her character – KOKET. The name KOKET comes from Janet's nickname "Janette la coquette", a name given to her for her playful ways.
Since launching KOKET in 2010, Janet has seduced the design industry with her sensuous creations. Highly influenced by the decorative arts and fashion, Janet brings bold and alluring designs to life. This unparalleled design sensibility is fueled by her distinct European sophistication, which she has refined since childhood.
Daring design aesthetic, high impact shows, lavish presentations and notoriously risqué ad campaigns, have an uncanny way of conveying KOKET's mission to create highly desirable empowering statement pieces. The distinct feminine essence that radiates from KOKET's designs is also at the heart of the brand. Janet strives to empower women through her designs and inside her brand which is run by and composed of 95% women.
Recognized and desired around the globe by the fashion and film industries, top hospitality design projects, royalty, celebrities and beyond, KOKET has been featured in many of the world's finest publications such as Luxe Interiors + Design, Architectural Digest, and Elle Decoration.